IBEW Federal Credit Union provides FREE financial counseling and money management services to Members through our partner, Balance Financial Fitness. Offered in both English and Spanish, these valuable and confidential services include: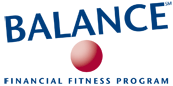 Money management
Debt management
Personal finance topics
Credit Report review
Housing Counseling
Identity Theft Solutions
Financial Education.
BALANCE also offers a host of valuable money management education and tools through a program called BalanceTrack.

Use our online budget tool called OnTrack. Click here and OnTrack will help you prepare a budget on your own.